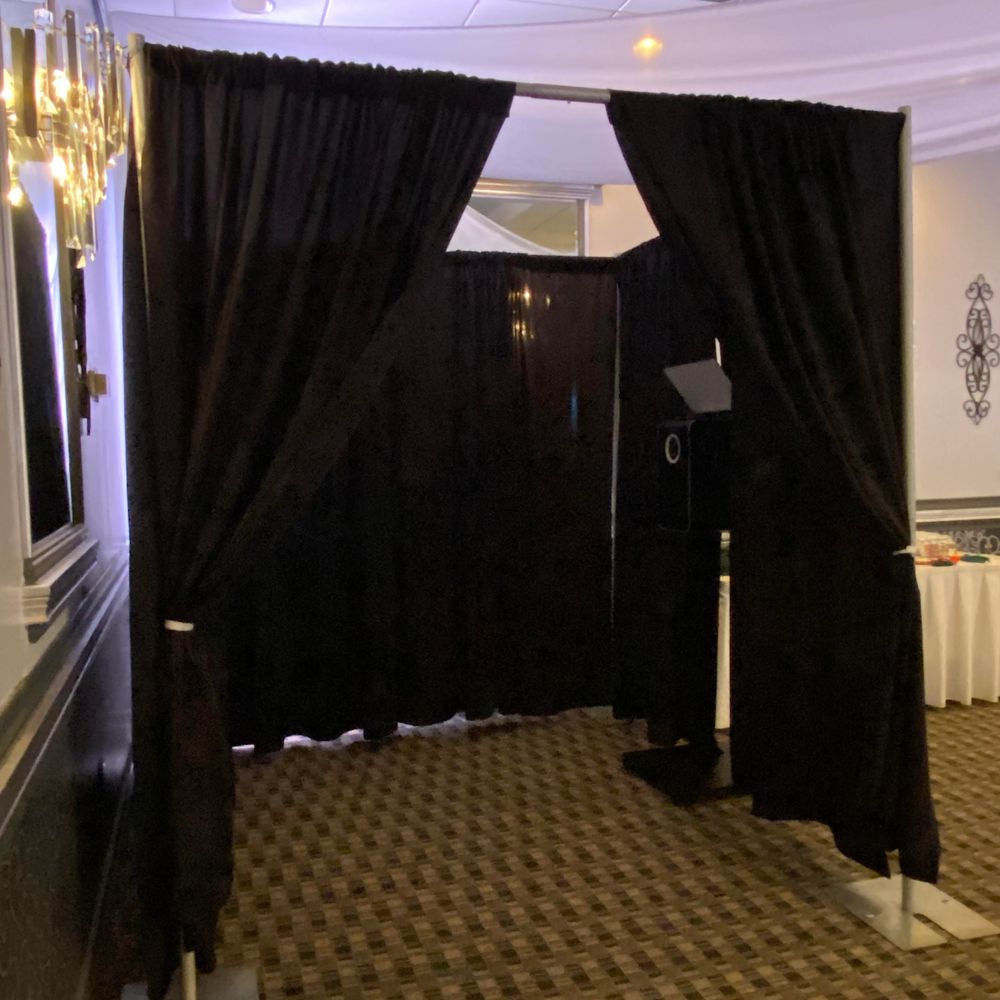 Photo Booth with Built-In Social Media Station
Available as an Enclosed (pictured) or Single Backdrop
Ask any event host who has had a photo booth at their event.... even with millenials having photo taking capabilities within their fingertips via their phone, photo booths at events are a big hit (and a success). All photobooth packages include:
- Free delivery, setup and teardown (within our travel radius)
- A professional booth attendant to interact with your guests
- Unlimited full-color glossy prints on premium photo paper
- Personalized photo templates (strip or postcard layout)
- Keepsake scrapbook and a USB drive with all images
- Assortment of premium props (selections vary)
- Built-in social media sharing station makes sharing to email, SMS and social media a breeze for you and your guests.
- Receive a discount using our all-digital photo booth (no prints)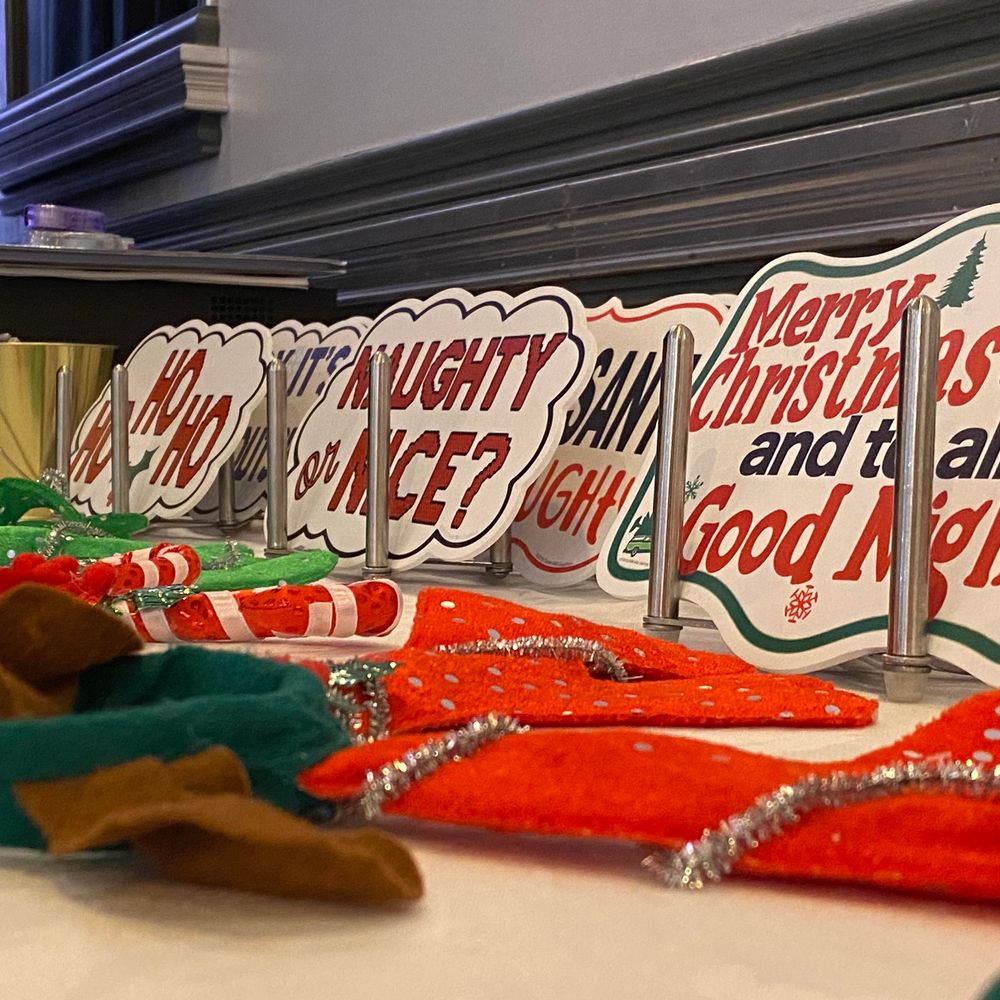 Premium Photo Props Included!
Use our props and/or add your own!
Not only is our booth attendant on-site during your event to interact with your guests but our attendant, will ensure that the props are neatly displaced and accessible to you and your guests for the duration of your special event. We properly disinfect props in between each use for your added safety.
Although it's not always possible, if you have specific requests for props, please let us know. You may also purchase your own and we will be happy to incorporate your personal photo props.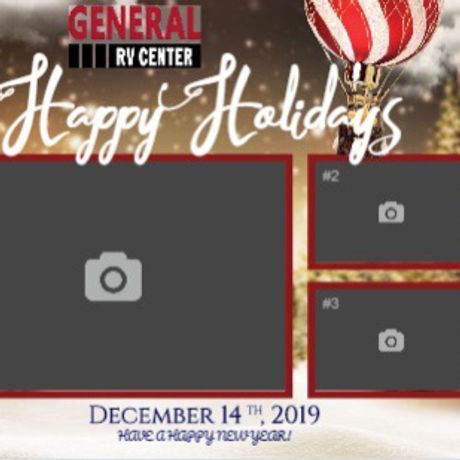 Personalized Branding of Templates
Postcard (pictured) or Strip Layout Options Available
Let us personalize your photo booth experience with your own branded strips and postcard templates. Upon exiting the booth, your guests will receive printed copies and will also be able to share copies using our built-in social media sharing station.
Additional copies are printed and placed inside the included scrapbook where guests can write a personal message, serving not only as a scrapbook of fun memories but also a guestbook.
For private events, in place of a company logo or company name, we incorporate the bride/groom or guest of honor's name. There is no additional fee for this service!